Providing answers to clients' needs, finding ideal solutions and to constantly improve products and productive processes.
This is Metalpres Donati's strength.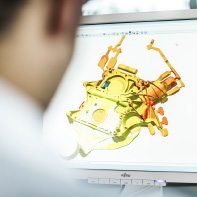 Close attention is paid to every aspect of die-casting: from the design, creation and maintenance phases of the dies to the development, production, machining, assembling and supply phases. Every step of the production process is meticulously planned. Perfection is the benchmark and this approach has allowed Metalpres Donati to achieve the highest quality standards. Extensive experience and know-how, gained over decades of hard work, have made it possible for Metalpres Donati to confront every new challenge with total confidence and flexibility.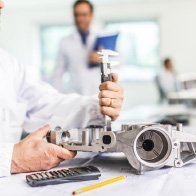 The best precision technologies available on the market is used but what distinguishes Metalpres Donati the most is the highly specialized staff and the desire to keep evolving in order to find new answers that will redesign the future. Components for the automotive industry, parts requiring pressure tightness for many different uses as well as elements for furnishing, lighting, heating and home appliances are manufactured with the same perfection . Energies are constantly focused on the development of products that are perfectly integrated with all the other components with which they must work. .
The strength